Delicious Sushi and Ramen is served here
Join us and enjoy your dinner in a friendly environment full of sushi and ramen dishes!
Our chef is preparing fresh dishes every day, check what is in the menu!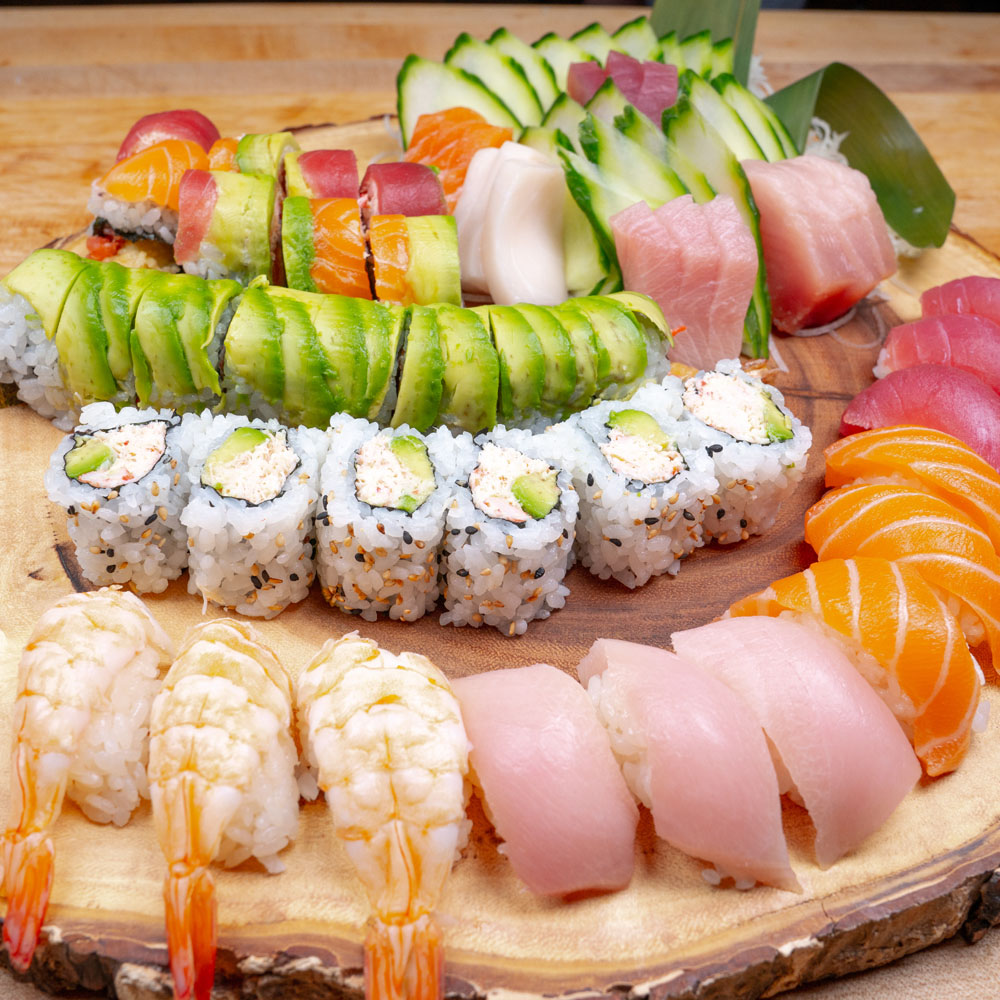 Golden Tray (Combination)
15 pieces sashimi, 9 pieces nigiri, California roll, Misaka roll, and Temptation roll.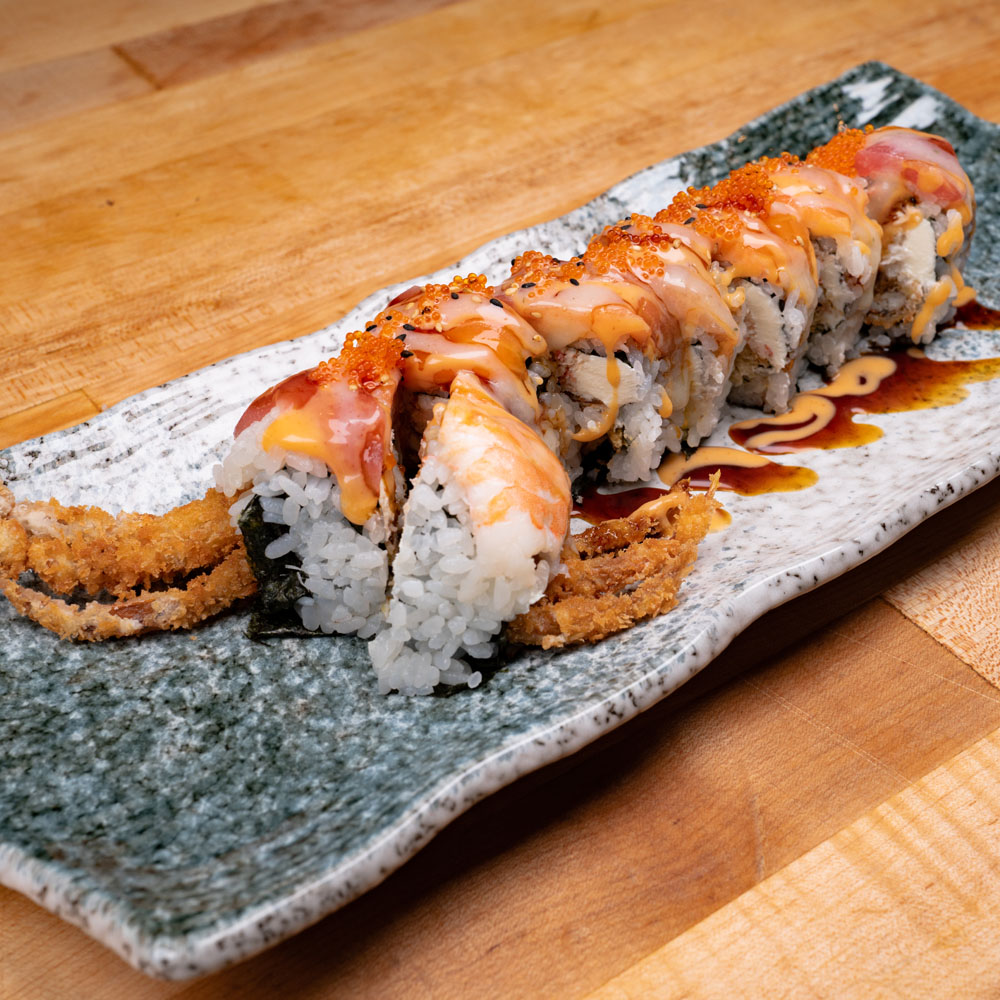 Godzilla Roll (Baked Roll)
Inside: Imitation Crab, Cream Cheese, and Tempura Shrimp 
Outside: Albacore, Garlic Mayo, and Unagi Sauce